Electric motors for elevator drive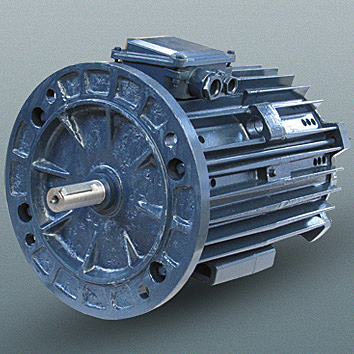 Electric motors of ADB160L6/18LBU3 type are manufactured for drive of freight and passenger elevators, mounted in dwelling, public and industrial buildings.
The motors are designed for operation with voltage of 380 V and frequency of 50 Hz. Protection degree of the motor is IP 10 in accordance with governmental standard GOST 17494. The motors can be manufactured for all climate regions (including marine, cold, tropical, etc.) on customer's request. Operating mode is S5 (intermittent mode). These motors have increased output in comparison with the analogues; the design is provided with thermal protection represented by thermal relay integrated in motor winding.
Technical characteristics of
ADB160L6/18LBUZ motor type
| | |
| --- | --- |
| Parameter | Value |
| Type | ADB160L6/18LBU3 |
| Output, kW | 3.55/1.18 |
| Rotation speed, rpm | 975/300 |
| Efficiency factor, % | 70/40 |
| Output coefficient, cos j | 0.6/0.32 |
| Voltage, V | 380 |
| Current in case of 380V, А | 12.8/13.9 |
| Weight, kg | 113.5 |