Quality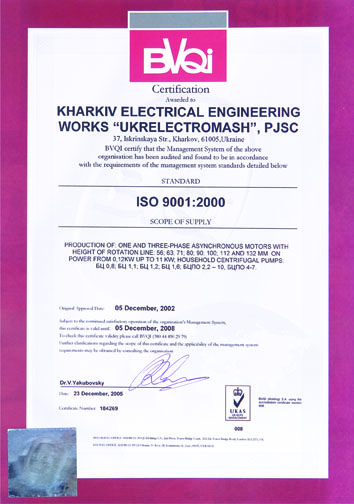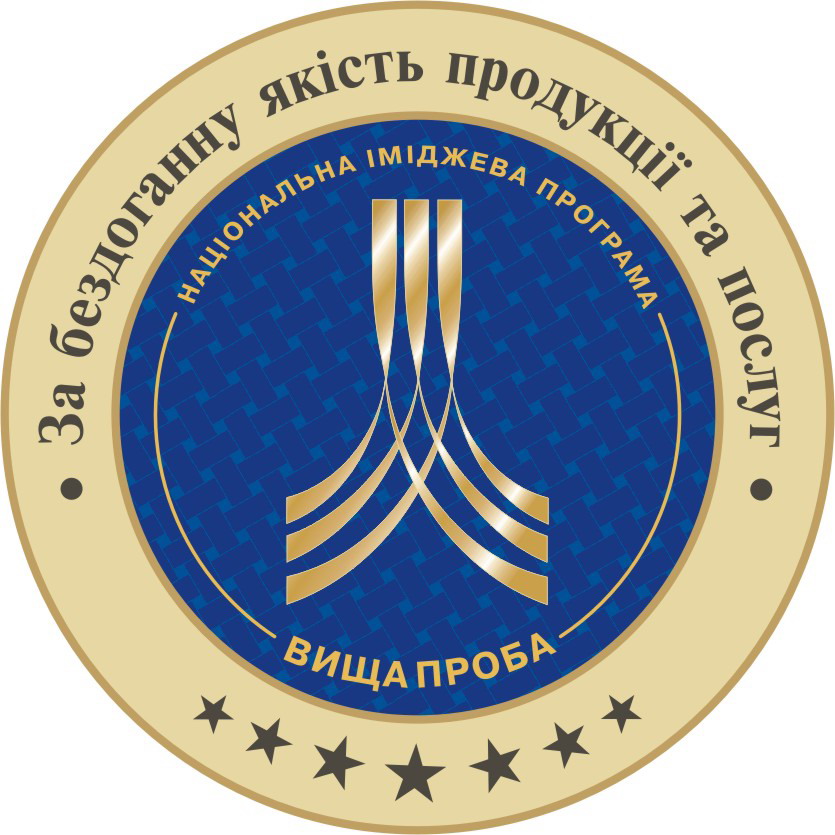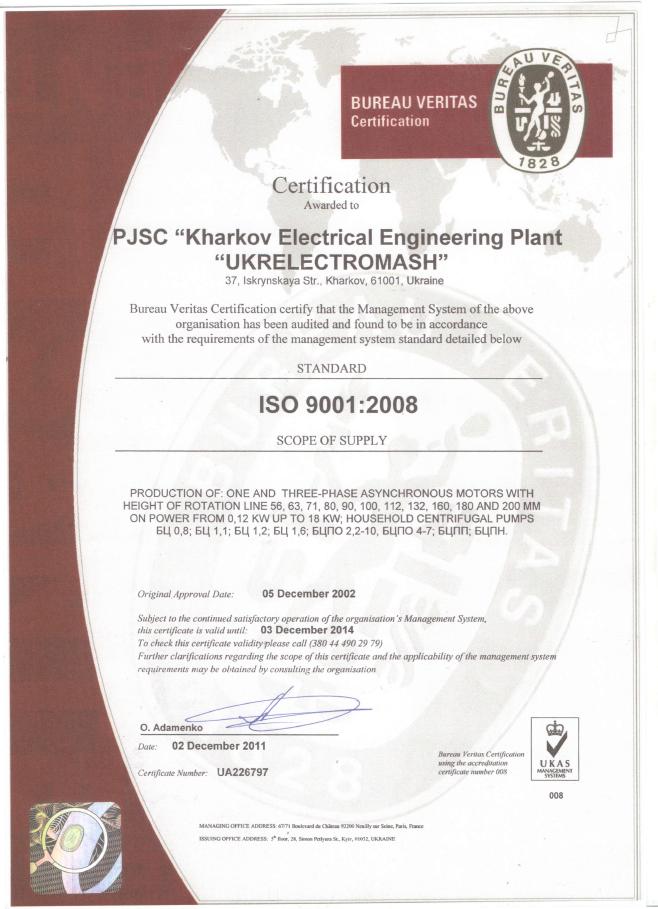 Since December 2002, HELZ uses the quality management system which complies with the requirements of ISO 9001: 2000 standard, and applies to finished goods, intermediate operations on adherence of products' geometry and electrical parameters, as well as to the input control of all materials.
In 2005, the company became the winner of "Vishcha proba" (Purest Tint) national contest, and the electrical products of HELZ TM were awarded an All-Ukrainian quality mark - "Vishcha proba".
In November 2011, the certification of consumer goods and motors manufactured by Kharkov Electrical Engineering Plant Ukrelectromash was completely performed by Electromash State Testing Center of electro-technical and engineering products of Kharkovstandartmetrologiya state enterprise for compliance with the requirements of: IEC 60335-2-41-2004, CISPR 14-1: 2004; GOST 28330-89; GOST 12.1.004-91; GOST 12.2.007.0-75; GOST 12.2.007.1-75 as well as Technical Specifications 31.1-00213799-114-2002 "Induction motors AIR63-AIR100. Technical Specifications".
In 2011, HELZ passed the third recertification audit of the current quality management system for compliance with ISO 9001 International Standard. The recertification audit was conducted by Bureau Veritas Certification Ukraine Company. According to the audit the quality management system used at HELZ is recognized as corresponding to the requirements of International Standards, and its products are in compliance with regulatory and consumer requirements.
In 2013
, A new system of customer service support was developed at HELZ.
Effective collaboration with customers and partners is ensured by management transformations in the following areas:
1.
Developments and Innovations
Manufacturing of the entire range of products of HELZ TM is accompanied by experts of the SKB Ukrelectromash Engineering and Manufacturing Center that enabled to improve technical and ergonomic features of the products.
2.
Production
Our technological processes and procedures of production are optimized. The degree of mechanization and automation is increased.
3.
Quality Control
Quality Control of the manufactured products is carried out by the external acceptance, conducted by the general distributor of HELZ TM, which is the UPEC Trading LLC. Each employee of the external acceptance has a personalized stamp and the right to intervene in the production process at any time at any stage.
4.
Input Control
Input Control of raw materials and components enables to minimize defects caused by suppliers. The plant refused from those suppliers who were unable to provide a consistently high quality of raw materials and components supplied. New suppliers were selected in the process of certification based on the audit of their production capacities and stability of their technical processes.
5.
Testing
All products are subject to the full range of acceptance electric and hydraulic testing.
6.
Service Factor
Service Factor adopted practically for all motors manufactured by HELZ equals 1.15. It means that motors can operate stably with systematic accelerations up to 15%; in mains with significant voltage fluctuations; at a high ambient temperature.
7.
Service, warranty and post-warranty maintenance
Contracts for service maintenance of products are concluded throughout Ukraine, in some regions of the Russian Federation and Kazakhstan. The new tariff policy of repairs has become more understandable and economically advantageous for partners.

Warehouses of spare parts in all regions are assorted in accordance with the actual annual sale volumes that increased the efficiency of their delivery to service workshops. The stock is regularly refilled.

The policy of nodal replacement within the warranty repair is approved. So, now HELZ performs the nodal replacement of a stator instead of its rewinding, and as a result a customer receives almost a new product after the warranty repair.

There is a sufficient exchange fund of finished products for urgent replacement of products subject to warranty obligations.

Spare parts for post-warranty repair are available in free sale at any of the dealers and service partners. The workshops have the opportunity to obtain spare part kits for warranty repair at no charge.

A mobile team was created from professional service engineers who have an experience in maintenance of HELZ TM for more than 20 years, are able to prepare, attest and certify the Service Partner's specialists and, if necessary, to go out to any of the workshops.
8.
Warranty
For all electric motors the warranty period is 24 months.
For all electric pumps the warranty period is 18 months.   
9.
Certification
In 2012, the certificates confirming the compliance of the manufacturing processes with the requirements of ISO 9001: 2008 International Quality Management System were updated.