The UPEC Industrial Group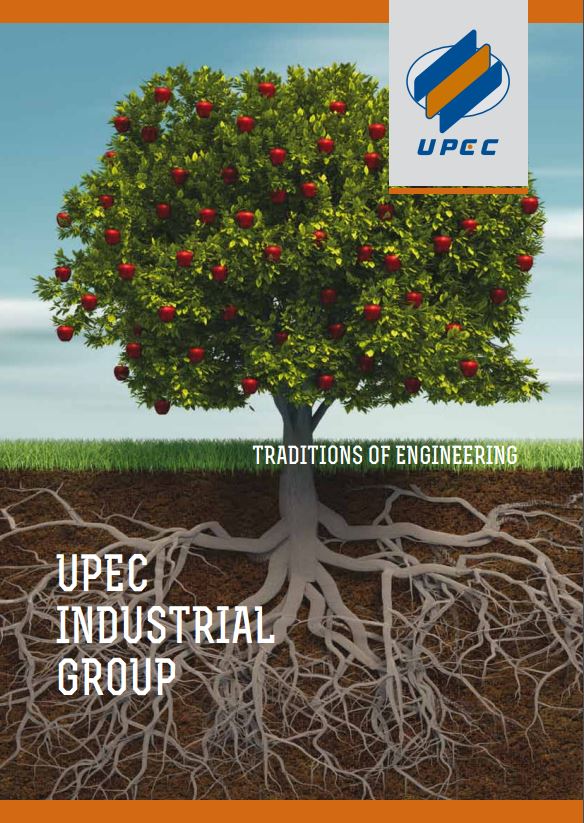 The UPEC Industrial Group is one of the largest Ukrainian private companies which occupies a leading position in several product segments and in manufacture of components for the largest conveyors of the CIS and brings together a number of leading engineering companies and engineering centers with more than half a century history.
The Company was founded in 1995 and now it is being developed as a client-oriented engineering industrial group.
The UPEC develops and manufactures bearings, electric motors, pumps and electric turbocompressors, CNC grinding machines, transmissions and chassis, air-cycle climate-control systems, trailed agricultural machinery as well as other machines, equipment, assembly units and components for railway, automotive, agricultural, energy and electric machine, defense, metallurgy and other industries.
The Industrial Group heads for revolutionary engineering and production re-equipment, based on respect to traditions of our brands and provision of engineering continuity of manufactured products.
Being a company oriented to future, the UPEC is investing its considerable funds into research and engineering developments. The Group's innovation activity is coordinated by the Scientific and Technical Council.
THE UPEC MISSION
To develop machine building industry as the foundation of economic development of the Company, the region and the country.
To preserve and multiply the best engineering traditions, and at the same time to integrate into the global technological space.
To create innovative products which make us and our customers stronger and the world around us more perfect.
Strategic objective

To create a new generation of globally competitive high-tech products, which will provide sustainable development of the Company and prosperity growth of its personnel.

"Our values are people, knowledge and ideas"


---

Development and production

Scientific and technical facilities of the company include: the Joint Engineering Centre, Specialized Engineering Centers: Ukrainian Design-Engineering Bureau of Bearing Industry, Ukrainian Design Bureau of Transmissions and Chassis, Special Design Bureau SKB Ukrelectromash, Experimental Design Bureau of Grinding Machines, Air Turbo Technology Department.

The UPEC Industrial Group incorporates a number of leading machine-building enterprises with more than half a century history:

Kharkov Bearing Plant (HARP)
Oskol Bearing Plant (HARP-Russia)
Lozovsky Forging Mechanical Plant (LKMZ)
Kharkov Electro-Technical Plant Ukrelectromash (HELZ)
Kharkov Machine Tool Building Plant (HARVERST)
Ukrainian Casting Company (ULK)

Also the Industrial Group includes service enterprises: Transservis, Energoprom and others.

The UPEC Industrial Group's range of activity affects the interests of huge number of people: about 8,000 people are employed at the Company's enterprises. The Company's work contributes to the development of the hi-tech industry, and, consequently, to the growth of all Ukrainian economy and welfare of its citizens.

THE UPEC'S DIVISIONAL STRUCTURE
The products of the UPEC Industrial Group are presented on the market by divisions: Railway, Automotive, Electro-Technical, Machine-Tool and Agricultural.
Divisional structure enables to meet all customer requirements as fully as possible, so far as engineering, design and production resources of the Industrial Group are involved in task solution set by the customer.
Railway Division supplies components for production and maintenance of traction and rolling stock to companies and railways of the CIS countries.
Automotive Division cooperates with the leading assembly-line companies of automotive, agricultural, and road construction machinery.
Electro-Technical Division supplies induction electric motors, electric pumps of general and special purposes, including borehole pumps, feed cutters for livestock farming.
Machine-Tool Division develops, manufactures and upgrades roll and cylindrical grinding equipment for metallurgy and other industries.
Agricultural Division provides complex support to agricultural manufacturers and operators with modern equipment. It supplies high-performance and energy-efficient machinery for modern resource-saving tillage technologies, spare parts for agricultural machinery; it performs warranty, post- and non-warranty maintenance of agricultural machinery.
Following the results of 2012 the consolidated gross sales of the UPEC Industrial Group without transfers has amounted UAH 1 629 225 000, which is nearly 26% or UAH 575 948 000 less than in 2011 and is almost at the same level as in 2010 (the growth if compared to 2010 has amounted 2.7%).
---
For more information you can visit our website.